Core Functions
Connects every part of the process,supports large-scale growth in merchant performance.
Customer service management
Why Us
Choosing LINGXING means to achieve delicacy management.
Choice of More Than 500,000 Cross-Border Merchants
Provides digital solutions for delicacy operations with thousands of billion-level cross-border businesses
Comix
Multiple modules; Detailed management of supply chain
LINGXING ERP supply chain management covers purchases, sales, warehousing, logistics, and other modules, and integrates, interconnects, updates, and synchronizes their data in real time. It supports purchases, replenishment, batch management, and other operations, meeting our detailed supply chain management needs.
Functions used: Purchase management; Replenishment recommendations
Patozon
50% communication time saved; Accurate data; Collaborative efficiency
After using LINGXING ERP, we realized efficient collaboration between multiple departments and saved 50% communication time. In terms of material purchases and management, the software provides data management, and all the data it provides is accurate and effective, which greatly improves the accuracy of decision-making and almost eliminates out of stock and overstock situations.
Functions used: Complete system functions; Purchase management; Replenishment recommendations
GreatStar
Increases efficiency by 50%; Positive after-sales service responses; Fits our business
Based on the comprehensive comparison of several ERP systems, LINGXING is more suited to Amazon merchants in terms of its functions. The service performs satisfactorily with software consultants, after-sales services, and implementation follow-up throughout the whole process. It actively provides useful suggestions based on our business, improving the work efficiency of cross-border e-commerce teams by about 50%.
Functions used: Complete system functions
DIVI
Improves financial management efficiency by 40%; Accurate data; Efficient reconciliation
Many cross-border merchants may have experienced the following situation: I don't know where I spent my money or how much money I earned. We chose LINGXING because of its outstanding financial management function, which helped us clarify data, calculate profits accurately, and improve accounting efficiency by more than 40%.
Functions used: Financial management; Financial statements
MICT
Saves more than 80% of time; Accurate prediction of replenishment volume
LINGXING ERP integrates the whole supply chain's processing data. Through this data, we can have a deeper understanding of the business' development track and of product trends. Compared with previous data analysis of different modules which were done one by one, it was 80% more time-efficient. The replenishment recommendations provided by the system are also accurate and reasonable, with replenishment volume predicted according to dynamic sales volume and logistics cycles.
Functions used: Supply chain management; Replenishment recommendations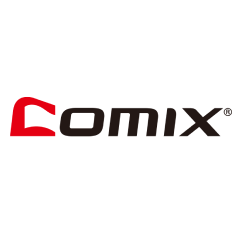 LINGXING Boasts Multiple Amazon Certifications on Capabilities
Through the strict technical and security review of Amazon, it has a strong competitive advantage